Imp National
Imp National 1991
Imp National 1992
Imp National 1993
Imp National 1995
Imp National 1996
Imp National 1997
Imp National 1998
Imp National 1999
Imp National 2000
Imp National 2024
---

IMP CLUB NATIONAL WEEKEND 1994
Banham Zoo
Banham
Norfolk
5th-7th August
East Anglia Area Centre
About Imp National 1994

1994 National Weekend was held in the grounds of Banham Zoo. It was very well attended by members of the Imp Club and welcomed a significant number of the general public, particularly on the Sunday.
Activities for the weekend included:
Catering & Bar
Autotest & Driving Test
Treasure Hunt
Tug-O-War
Autojumble
Trips to Norfolk Broads, Norwich, Bressingham etc
Discounted Zoo visit
Saturday Evening Barbecue followed by a Quiz
Sunday car display and judging
Raffle
Event Goodies
Souvenir programmes and plaques in the form of a drinks coaster were given to attendees. Those lucky enough to win a class prize also took home a trophy.
A bit of amusement
If you attended the 1993 National or have read the 1993 National page then the following extract from the programme 'Welcome Message' may well bring a wry smile to your face:
STOP PRESS!!!!!!

BY SPECIAL REQUEST – TONY MASON WILL NOT BE ATTENDING
Some Class Winning Cars and More
Click on the pictures to take a closer look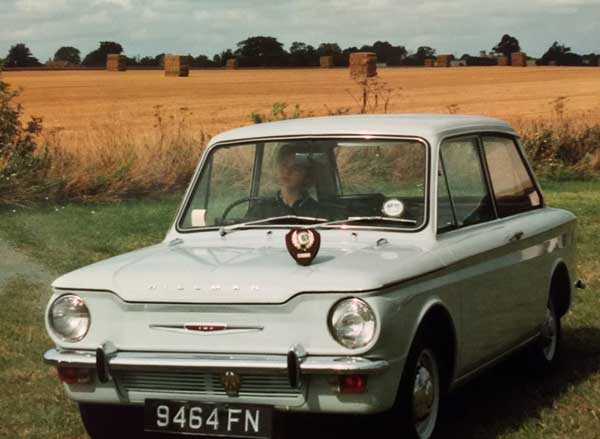 Rosemary Smith Trophy Winner
Each year the Club president Rosemary Smith awards herPerpetual Trophy to her own personal favourite from the winners of the individual classes. In 1994 the trophy went to the Singer Chamois class winner.
To finish off …
Rosemary Smith was the fastest overall in the Autotest
Stevenage beat Warrington in the Tug-O-War.
The winner of the under-8s Banham Zoo quiz is now an Imp Club committee member!
A pat on the back to all – Banham Zoo congratulated the organisers and advised them that the site was left cleaner than all previous events held at the venue and gave the Club an open invitation to return.
… and a final picture
---
Many thanks to those members who have provided photos and information about this and other Nationals – without you these pages would not exist.