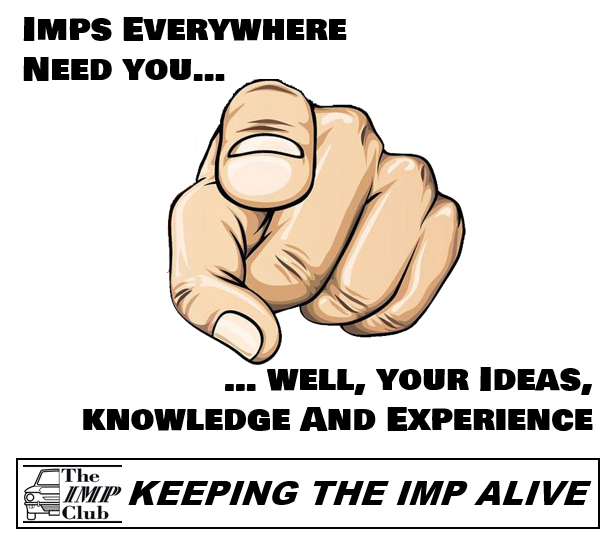 As classic car owners go, we are a great bunch and we certainly adore our cars (most of the time).
We can also be very inventive. The Imp Club and its members are constantly striving to keep our vehicles going and 'on the road', in short 'Keeping the Imp Alive'.
We are looking to engage and work with enthusiastic and knowledgeable individuals who can assist the Club get some projects off the ground and keep others running.
Whether this is spares ideas, parts sourcing, facilitating remanufacture or just helping inject some experience, then please drop us a line and get involved.
If you think you can help or want to find out more please contact us using the form below.
* Indicates required field