Imp National
Imp National 1991
Imp National 1992
Imp National 1993
Imp National 1994
Imp National 1995
Imp National 1996
Imp National 1997
Imp National 1998
Imp National 1999
Imp National 2024
---

IMP NATIONAL WEEKEND 2000 / ARCC MILLENNIUM RALLY
Blenheim Palace
Woodstock
Oxfordshire
4th August – 7th August
Organised by the ARCC in conjunction with member clubs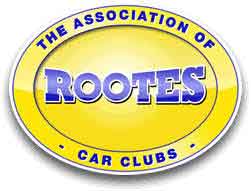 ---
About the Event and the Venue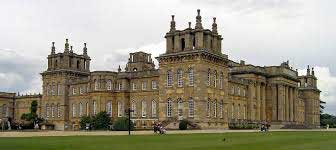 The ARCC Millennium Rally was more than three years in the planning. It was staged by The Association of Rootes Car Clubs (ARCC) who managed the event with the help of the constituent car clubs. It was hoped that the rally would see the biggest and best gathering of Rootes vehicles ever. As the largest constituent club of the ARCC Imps and derivatives were extremely well represented over the weekend.
From the Organisers – May 2000 Impressions :
"Blenheim Palace, home of the Dukes of Marlborough, is one of the country's premier stately homes and a World Heritage site. Famous also for its links with the Churchill family, it has gardens with unrivalled views across lake or meadow, a miniature railway, a maze, a garden centre, cafeteria and restaurant and visitor centre, and all the splendours of an English stately home on the grand scale. We are fortunate to have been allowed to use Blenheim as our venue since classic shows there are a rare occurrence."
List of ARCC Member and Affiliated Clubs at time of Rally
British Clubs
Overseas Affiliated Clubs
Association of Singer Car Owners
Avenger and Sunbeam Owners Club
The Imp Club
Minx and Hunters Galore
Post Vintage Humber Car Club
Scottish Rootes Enthusiasts
Singer Owners Club
Sunbeam Alpine Owners Club
Sunbeam Lotus Owners Club
Sunbeam Rapier Owners Club
Sunbeam Talbot Alpine Register
Sunbeam Tiger Owners Club
Association Espana Automobiles Grupo Rootes
Autoclub Grupo Rootes Espana
Colorado Association of Tiger Owners
Humber Car Club of Western Australia
Pacific Tiger Club USA
Rootes Car Club Denmark
Rootes Car Club Holland
Sunbeam Owners Club of South Australia
Sunbeam Owners Club of New South Wales
Sunbeam Owners Club of Queensland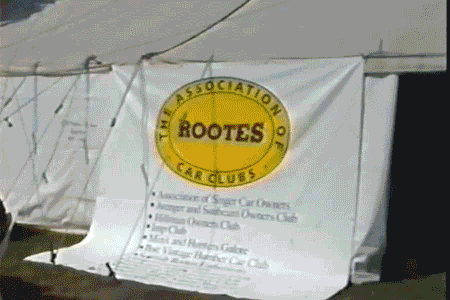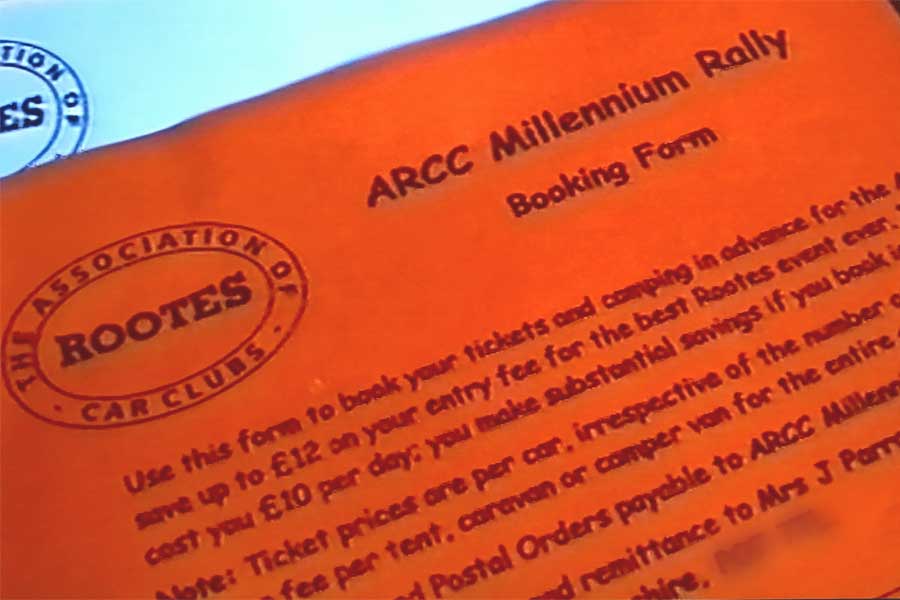 From the chairman's introduction in the souvenir programme :
"I am sure that this will be the landmark event we've been promising for so long. It will be a one-in-a-millennium event, the one you really couldn't afford to miss.
You will be able to say "Blenheim 2000? Oh yes, we were there…"
Ticket charge for the event included entry to the estate; there was a moderate additional charge for entry to the Palace itself at a special discounted price on production of a Millennium Rally ticket.
---
Special Attractions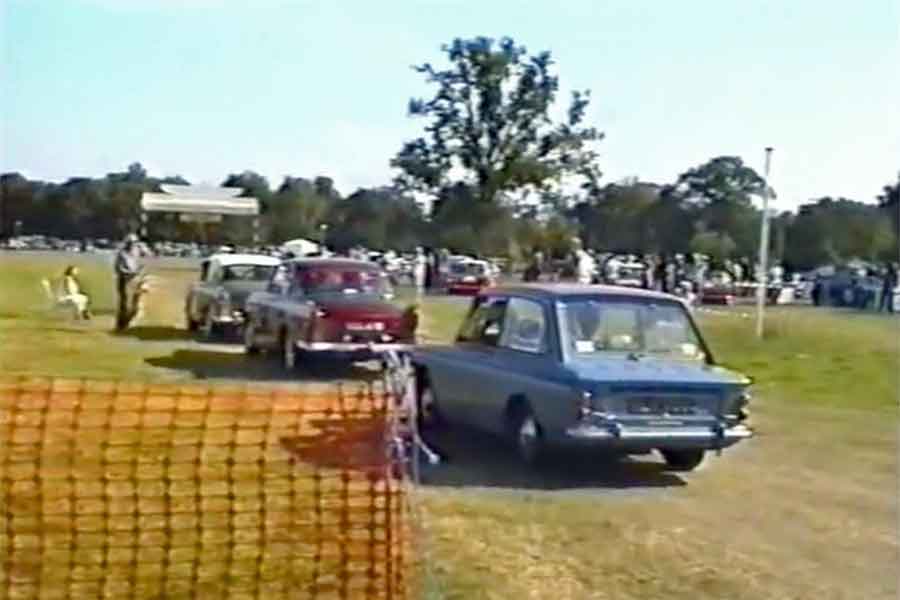 STAR Rally
On the Saturday The Sunbeam Talbot Alpine Register (STAR) organised an Historic Road Rally which took the form of a Touring Assembly of up to 100 miles on public roads, and assorted regularity trials and autotests on private land. The event was for teams of three cars.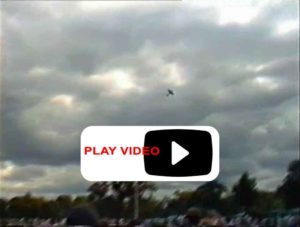 A Flypast by a Spitfire!
On the Sunday there was a flypast by a Mk 1 Spitfire, the oldest surviving Spitfire flying anywhere in the world. A full commentary was given by the late Raymond Baxter who piloted Spitfires during WW2. Raymond Baxter became a TV presenter and was the first presenter of the BBC Television programme 'Tomorrow's World'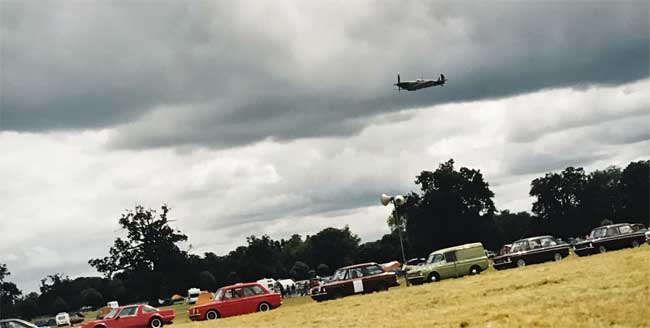 Saturday Scenic Tours
Cotswold Wildlife Park
Heritage Motor Centre at Gaydon
Main Arena Events
Interviews with special guests and displays of special cars on both Saturday and Sunday. Commentary for arena events was provided by Graham Robson, known by Rootes enthusiasts primarily for his book Cars of the Rootes Group and many classic car press articles. The Imp Club provided a display of Imps on the Sunday – see video below.
Saturday Evening – Ceilidh
Millennium Rally Trade Village
---
Class Winners and other Imps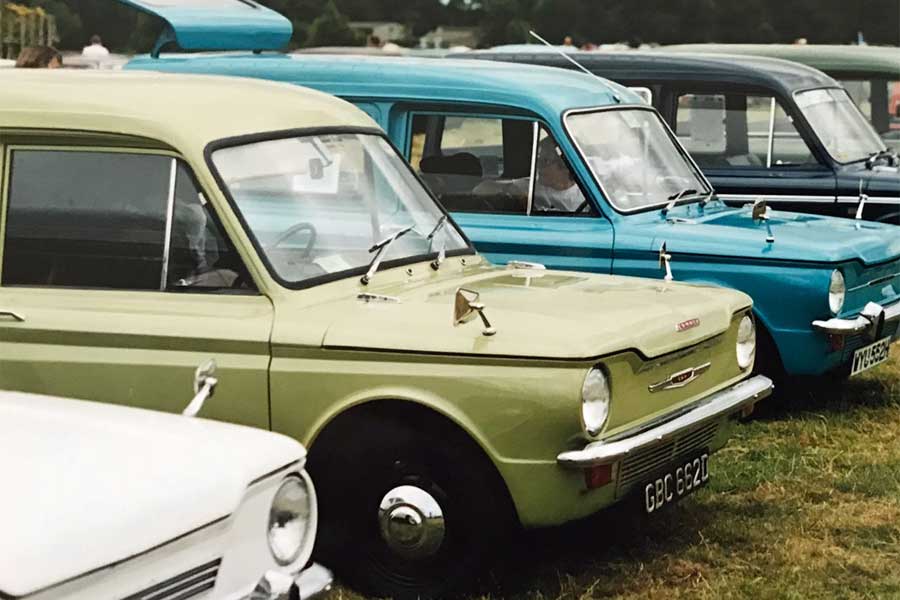 ---
Vixen Imp – Single seater with Ian Carter Imp engine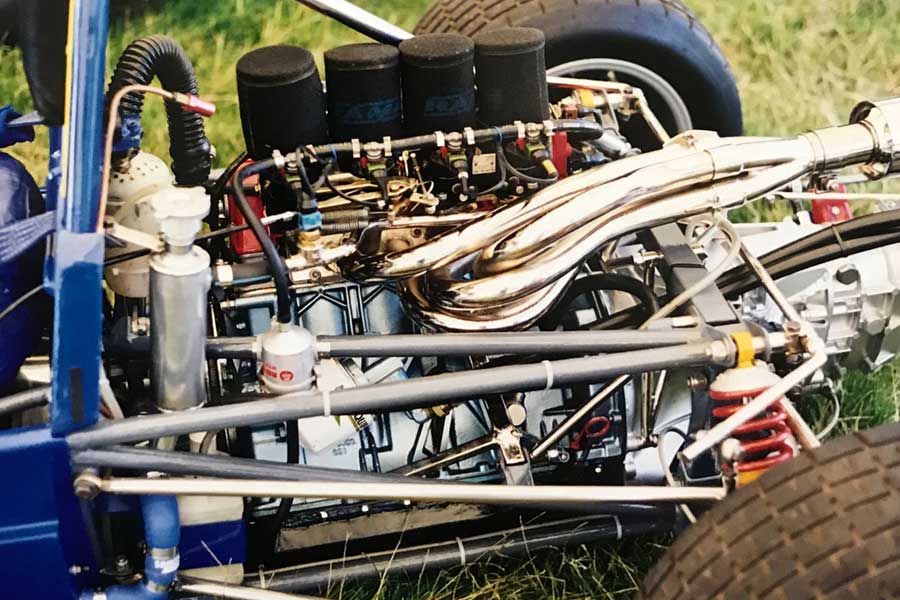 ---
Around the rally field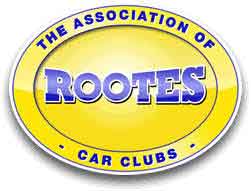 ---
A final picture …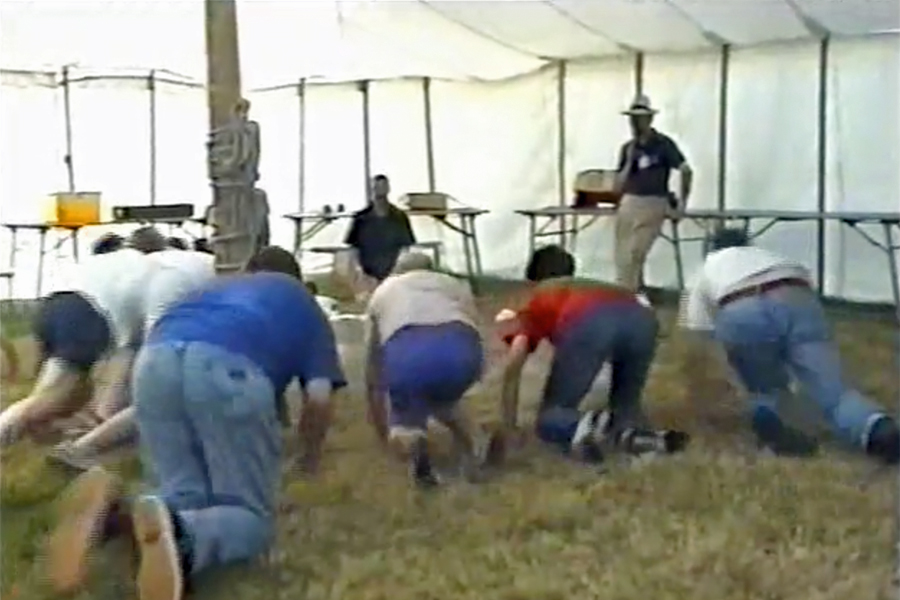 ---
Many thanks to those members who have provided photos and information about this and other Nationals – without you these pages would not exist.