Imp National
Imp National 1992
Imp National 1993
Imp National 1994
Imp National 1995
Imp National 1996
Imp National 1997
Imp National 1998
Imp National 1999
Imp National 2000
Imp National 2024
---

IMP CLUB NATIONAL WEEKEND 1991
Longleat Safari Park
3rd/4th August
Bath & Bristol Area Centre
Huw's car has undergone something of a metamorphosis since 1991! In the capable hands of one of the Club's 'Young Members' it now sports a BMW engine and lowered suspension. It is pictured above at the NEC Restoration Show in March 2018.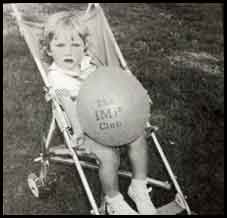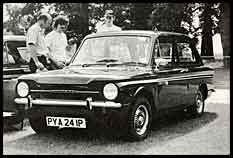 Back and white photos courtesy of September 1991 Impromptu.
Imp Club National Weekend 1991 was only advertised for Saturday and Sunday but the site was set up on the Friday by Bath and Bristol Area Centre and there was a steady influx of Imp enthusiasts throughout the day. They continued to arrive into the early hours of Saturday, the last one arriving at about 2.20am!
Rally Control opened at about 7.30am on the Saturday and once again there was a steady flow of Impers into the event.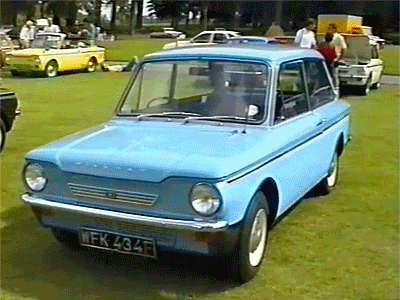 Saturday dawned misty and overcast at Longleat but the convoy to Castle Combe Race Circuit to watch the racing found better weather there.
Back at Longleat there was a photoshoot for Auto Express, and in the afternoon a convoy to Haynes Motor Museum at Sparkford.
All this was followed by a barbecue in the evening.
More Imps turned up on the Sunday, the weather couldn't have been better, and by mid-morning the display area was filling up nicely with Imps and Imp-based vehicles ready for judging.
Two more popular events over the weekend were driving tests and a treasure hunt.
To round off the weekend on the Sunday afternoon the raffle was drawn and trophies presented.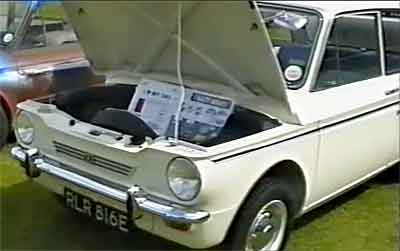 A few statistics :
Around 300 programmes were handed out
85 Tents
2 Caravans
The event had 8 trade stands which proved very popular.
Altogether a very successful and enjoyable weekend!
---
Many thanks to those members who have provided photos and information about this and other Nationals – without you these pages would not exist.