Motorsport Today
The Imp is very active on the current motorsport scene.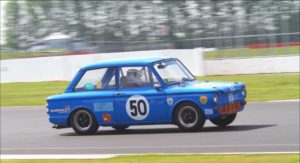 Historic Racing - Imps compete in Class E in the ByBox Historic Touring Car Championship - for more information visit the HRSR (Historic Racing Saloons Register).
The Rally Scene - To find out how Imps are performing on the rally scene visit the HRCR  (Historic Rally Car Register).  2013 has seen 7 Imps competing in the British Historic Rally Championship. NESCRO (North of England and Scottish Classic Rally Organisers) also have Imps competing.
Car Trials (Single venue events) - Information can be found at the BTRDA (British Trials and Rally Drivers Association). There are at least 5 Imps out regularly in the British trials championship - take a look at their photo gallery. For Imps in action watch Dave Oliver on a trial or take a look at our youngest trialling member James Ibbotson
Car Trials (Multi venue events) - For details about the sport see the Association of Classic Trials Club. The MCC (The Motor Cycling Club) run the most famous events "The Lands End Trial" and "The Edinburgh Trial" and have been featured on Top Gear. There are several Imps out, including Dick Tomkins and Ian Moss. Look at this 'SmugMug' link to see photos of Nigel & Gemma Weeks competing.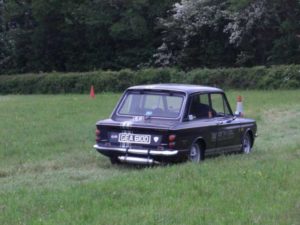 Autotests - Autotests are another form of motorsport well supported by Imps and variants. The official website is http://www.btrda.com/Autotest/ but as Imps are not competitive at national level on tarmac (they are too fragile!) they are not featured here.
Hillclimbing & Sprinting - Many of our circuit racing names started out in sprinting including Graham Cashmore, Adrian Oliver, Mark Ibbotson and Simon Benoy with the orange space-frame imp. The HSA (The Hillclimb and Sprint Association) still run class N for Imps. Take a look at their galleries to see photos of competing Imps. 
If you are interested in getting involved in Imp Motorsport please contact our Competition secretaries via the Committee Contacts page
Disclaimer - Please note that The Imp Club Ltd is not responsible for the content of external internet sites.