Introducing the Imp Club's Chairman – John Ross
John was elected by the membership into the chairman's position at the Club's September 2023 AGM. On taking office John congratulated his predecessor Roy Blunt on a world class effort leading the club through tough times, embracing open dialogue for change, and the 6oth celebrations all in one session.
This is what John had to say by way of his own introduction:
"My background is engineering, mainly electronics and it is a career that has allowed me to travel and work extensively across the world. With a few others I have managed our company since 1987, incorporated 1993 and I have been a Director and Company Secretary ever since. The company is still very much active, but more virtual these days, specialising in niche electronics designs for Broadcast Television, Bioscience and Security sectors but over the years has included many other industries. During the 90s many of you might have bought or used some of our products or had products containing the Intellectual Property we developed and licensed.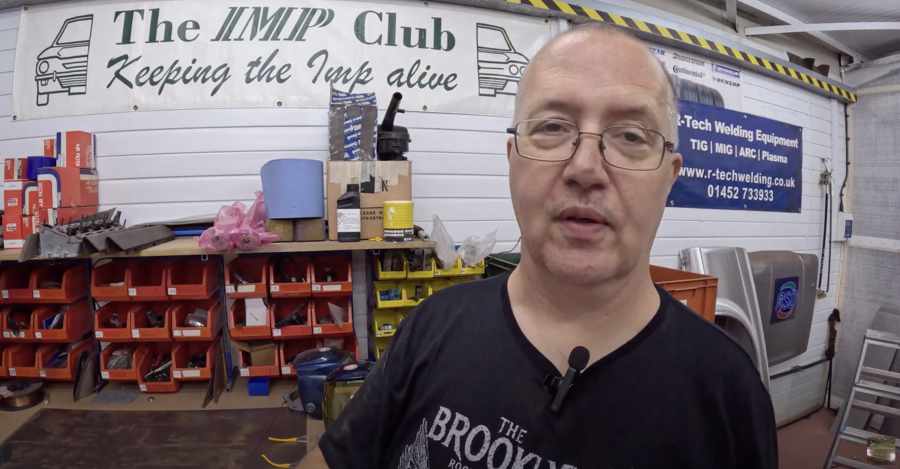 I owned my first Imp as a project before I could legally drive, that was not yesterday as my aged bones keep reminding me every morning! It needed work and most of that was welding and fabrication which I was always able to do myself.
The simplicity and ingenuity of the engineering fascinated me more than any other car I had worked on and that stuck with me.
Restoring the cars is very much my main hobby and I have taken on some real heaps in my time. You can see the journey of some of the cars from 'heap to hero' at https://www.hillmanimp.org or follow the latest restoration, one of the first 5,000 cars to leave Linwood, on YouTube. My own favourites are early cars which really reflect the early designs but the Chamois always captured my heart.
The years go by very fast and at our last local car show one of our friends who came down with us to a national in the late 80s gave us a type written and copied Impromptu and some pictures, these are the only remnants from those days I have left. Hoping that I can make some more and contribute to the Imps long lasting legacy..
This year a lot of people are nervous on what to expect from me as Chairman as no-one really knows me but I am approachable at any time with suggestions, questions or just to chat and will be keeping up Roy's good work to improve member communications.
John Ross"
If you wish to contact John Ross directly then please email him via our 'Committee Contacts Page'. Further contact details will be available in Impressions magazine from November 2023 onwards.