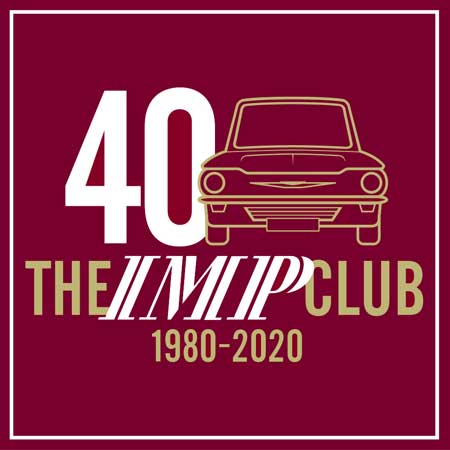 Imp Club 40th Birthday Sticker
Bundled with February Impressions was a window sticker celebrating the club's 40th birthday. Many Impers have more than one Imp so why not buy one for each of your cars?
Imp Club 40th Birthday window stickers are available from Regalia. The cost is £1 per sticker plus UK postage & packaging of £1 (irrespective of the number purchased). Full contact details for Regalia can be found on Page 3 of February Impressions or if you prefer then email Regalia via committee contacts.