60th Anniversary of the Imp launch – Celebration event at Coventry
This will be based at the Broadstreet Rugby Club, Binley Woods, Coventry (the location of the 50th Anniversary event in 2013) from 27th April to 1st May 2023.
Exact schedule to be confirmed but outline plans include:
A track day at the Curborough Sprint Course on Friday 28th
A visit to Coventry Transport Museum plus a display of Imps on Millennium Place in front of the museum on Saturday 29th
Runs out on Sunday 30th
and (possibly) a visit to a local attraction on the morning of Monday May 1st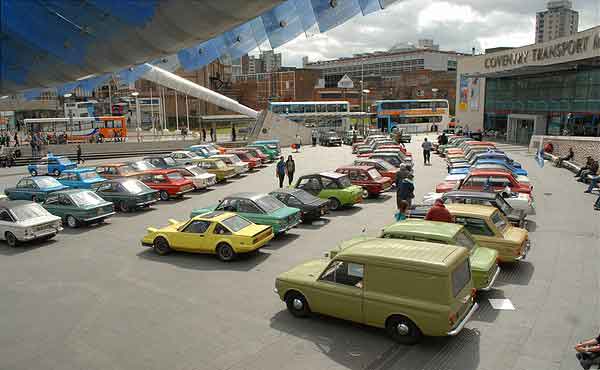 Camping is available at the Rugby Club and there are two hotels (the Cocked Hat and Premier Inn) within easy walking distance. A block of rooms at the Cocked Hat hotel has been reserved for our use but are not available for booking yet. Further information to follow nearer the event.